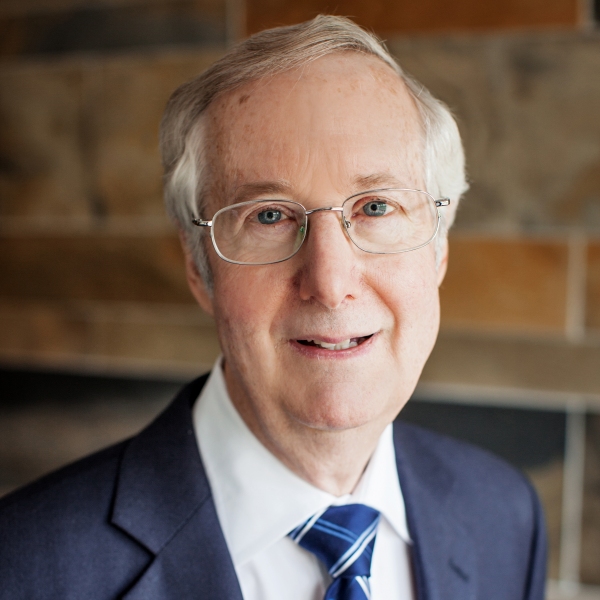 Contact Information
(705) 722-4400
Assistant:
Kayla Stafford
(705) 722-4400 ext. 245
 kstafford@chcbarristers.com
Background
Chuck Ruttan joined the firm in 2015 as Counsel. He was called to the Bar in 1975 and spent a year practicing in Toronto before he and his wife chose Barrie as a better place to raise a family. He joined a large Barrie law firm as a junior litigation lawyer and later practiced with a group of sole practitioners for many years. Chuck has handled litigation matters dealing with family law, wrongful dismissal, personal injury, construction liens, and estates.
For the last 15 years Chuck has restricted his practice to estate litigation, (including will challenges, guardianship applications, and power of attorney disputes), and construction liens.
Chuck's practical approach to resolving disputes has been enhanced by his Mediation training.
Chuck is married and has two children and two grandchildren. Together with his wife, they were long- time members of the St. Mary's Church folk choir. They were also members of the Teacher's Music Theatre Workshop and Chuck was instrumental in its incorporation as Kempenfelt Community Players when he was vice-president of the organization. They have now been performers in Barrie's show choir Bravado! for the past 11 years (also incorporated through Chuck's initiative). Chuck has been a past member and Secretary of the Barrie Kiwanis Club, a past board member of Morton Youth Services, and a past member of the Diversion Committee established to deal with young offenders.
Professional Affiliations
Canadian Bar Association
Ontario Bar Association
Simcoe County Law Association (SCLA)
Past Chair of the SCLA Library Committee
Simcoe County Trust and Estate Lawyers Association (STELA)
Past member of the Simcoe County Alternative Dispute Resolution Association (SCADRA)
Education
University of Toronto (Victoria College), B.A.
Queen's University Law School, LL.B.
Alternative Dispute Resolution Certificate, University of Windsor, Faculty of Law
Called to the Ontario Bar: 1975

Bold just seems
right to us.



We never lose sight
of the big picture.

We dig deep.


Preparation Wins Cases.

Call us if you've stepped in it.

Solutions
available.

We can handle the truth.

Where there's a will,
there's a way.

These guys are boring.